New Reception Parents Information Powerpoint
Welcome to Bluebell Class Webpage!
We would like to say a very warm welcome to all our new Reception children who have joined us this September. The children are happily settling into life at St Mark's and are quickly becoming accustomed to our daily routine.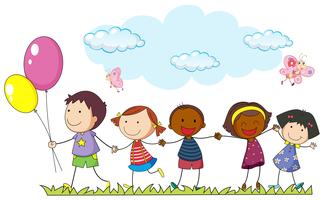 A big thank you for your support with the fabulous treasure boxes that the children have brought in. They have given the children the confidence to strike up conversations with each other and prompted the use of excellent communication and listening skills. We will be sending these home shortly after everybody has had the chance to share their box within a small group.
Over the first few weeks the EYFS team will be spending time getting to know your children and helping them to develop new friendships with each other. The children have already worked together to come up with the 'Bluebell Class Rules' to help ensure everybody in the class feels happy and safe.
A (very) important part of our day is 'snack time'! During this time all children are encouraged to have a big drink of either water or milk and to eat a piece of fruit. Children having 'Free School Meals' are also provided with a cup of either water or milk to have during their lunch. In addition we also allow children to have access to water within our classroom throughout the school day so if you could please provide a suitable water bottle for your child that would be very helpful.
If you have any questions please do not hesitate to come and speak to a member of the EYFS team.
Thank you,
Mrs. Cox
Don't forget to bring in any 'Wow moments' that you have recorded over the Easter holidays. These snippets of information really help us to build up the bigger picture of your child's achievements. If you have run out of slips please don't hesitate to ask for more.
Your children will have PE sessions on Monday and Wednesday each week. Please ensure that they come equipped with; green shorts, a white polo shirt and trainers.
Your children are now blossoming into readers and it is therefore imperative that you provide them with the opportunity to practice their skills at least three times a week. Continue to build on their knowledge of phonics by allowing them the time to 'sound out' words they are unsure of and blend them together. Encourage them to make comments on the characters and story as they read to make sure they have understood what they have read. Don't forget that if your child has read at least three times over the course of a week they will be entered into the reading raffle for the chance to win a prize!

If you have any questions please don't hesitate to come in and speak to Mrs Cox, Mrs Franklin or one of the Bluebell team
Have you seen the Kids' Zone? Play games, and visit some cool websites. You can vote for your favourites!.